Albums
---
A Subtle Shade of Blue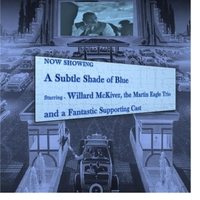 Released: 2017
Although the first selection is the title tune, this entire collection is not merely a compilation of one tune following another; A Subtle Shade Of Blue is a suite, the songs flowing seamlessly, connected by mood, and theme which the listener is wise to absorb as a whole to understand its complete meaning.
The word taste comes to mind as a summary for the entire project. Featured vocalist Willard Mckiver seems to pay homage to the Nat King Cole trio. His style is very similar to the great baritone voices in the jazz idiom, evoking the sound of Billy Eckstein, Johnny Hartman with a hint of Grady Tate and Lou Rawls, and he traverses his vocal range, from the lush bottom to a velvety falsetto, while staying emotionally and musically true to the expressive lyrics. All of the songs are tastefully arranged and presented, but Lost Mind and Monk's Dream speak to the versatility of Mckiver's ability to tell a story across styles. Martin Eagle's solos were always appropriate, staying true to the melody, harmony and intent of each composition. The interplay by saxophonist Brian Miller captures the essence of the lyrics and the feel of Lost Mind and I Got It Bad and That Ain't Good. He expresses the sensitivity that is required to exchange melodic and textural conversations with a great vocalist. The exceptional phrasing along with the tasteful and understated counter lines of cellist Shana Tucker on Loneliness, add to the underlying subtlety in this project. The resolution comes in the last composition Cold Wind Risin' where guitarist Scott Sawyer accentuates the subtle blues connotation with interludes reminiscent of Cornell Dupree.
The impressive lyrics for the original compositions were very connected to their melodies and harmonic textures. It helps to have a great vocalist deliver those lyrics, but it takes a rhythm section of the highest caliber, led by pianist Martin Eagle, to add the finishing touch. Along with bassist Ben Palmer and percussionist Dan Davis, they show how to effectively accompany a vocalist, not an easy task. These are among the most experienced musicians in the Mid-Atlantic region and it shows. Congratulations for bringing forth this concept. The original compositions and lyrics are a welcome addition to the music lexicon. This suite, A Subtle Shade Of Blue, is indicative of what Duke Ellington refers to as "Good Music."
Purchase Album
---
The Mystery And The Silence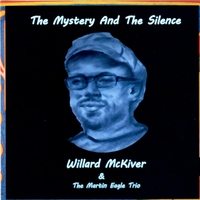 Released: January 01, 2016
Willard McKiver has the kind of voice you usually find on the concert stage or in an opera hall, yet he is a jazz singer with equal fluency in blues, R&B, or any other genre he chooses to explore. He will move you emotionally, thrill you with his technique, and leave you wanting to spend as much time as possible in his company.
Martin Eagle is a jazz pianist and composer with wide experience playing with jazz greats around the world and whose compositions have spanned not only jazz, but also the pop and country worlds. His exceptional technique is always held in service to the music and both his composing and improvising have a lucidity and emotional depth that is rare and profound.
This is a perfect match of talent and creativity, and a recording to be savored forever.
Download On iTunes
---
Videos